Fitzgerald Aged Care is located in Windsor NSW and is a fully accredited aged care facility. We are a community based not for profit organisation. Fitzgerald provides quality live in accommodation and services for residents requiring care in a compassionate environment. Please note due to the current COVID-19 Crisis our Respite facilities are temporarily unavailable.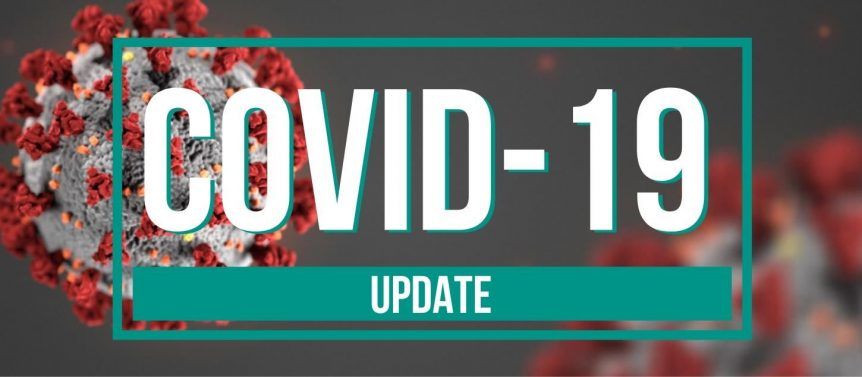 Please Click on the above link for the
COVID-19 Management Plan PHASE 1: to take effect from Friday, 3rd July, 2020
In light of what's happening in Victoria, we have been advised by the Chief Health Officer of NSW Health that until further notice any staff and/or visitors who have travelled to Melbourne in the previous 14 days are unable to enter the grounds of Fitzgerald Aged Care.
If you have any questions or concerns please don't hesitate to contact Anna Whitney on (02) 4577 2800.
FITZGERALD AGED CARE SPECIFIC: VISITOR ACCESS PROTOCOL – MAY 2020
Statement of Commitment
Fitzgerald Aged Care continues to be committed to:
1. Providing a home-like living environment for our residents which, at all times, has their health and wellbeing as our highest priority. We believe it is our responsibility to take seriously any risks to the ongoing health of our residents and to manage Fitzgerald in a way that ensures these risks are minimised and our residents are protected;
2. Doing everything within our capacity to retain and strengthen the connections between our residents and their family and friends. We understand that our residents' emotional and psychological wellbeing is enhanced through contact with others and we strive, whenever possible, to create, support and continue this contact.
Arrangements to address COVID-19
The current and regularly evolving situation with the COVID-19 pandemic and the heightened risk to the health of our residents this brings led to a voluntary lockdown being commenced in March. This lockdown was strongly supported and well received, in the broad, by residents and their families. It has continued since then with some small modifications made to reflect the needs and circumstances of individuals residents. The balance between protecting the health of residents and seeking to ensure continuing connection is a fine one and one which the Board continues to monitor. The Board has now given consideration, based on the advice of health experts, to the full lockdown currently in place and has determined the following:
1. The broad voluntary lockdown will continue with some specific exceptions relating to managed visits. The Board has authorised the Fitzgerald Management team to manage, on an individual basis, any requests for family visits which will have strict guidelines to assure resident safety;
2. Current Government restrictions prescribe that visitors to aged care facilities must be over the age of 16 (unless there are exceptional circumstances) and there is a limit of two visitors per resident to the Facility. Given an Aged Care Visitor Access Code has been accepted by the sector, or for other reasons, these Government restrictions may be eased. The Fitzgerald protocols will be revised once this occurs.
3. The guidelines for these face-to-face visits will be based on:
a. times for any routine visit being pre-booked;
b. visits being of a short duration;
c. any person visiting the Facility must provide documentary evidence of having had the influenza vaccination. No person will be permitted to enter the facility without having this vaccination;
d. any visit should involve only a small number of people;
e. wherever possible, the visit will occur in the garden area outside the entry of the facility according to strict social distancing protocols. Family members should be at least 1.5m away from the resident at all times and visits should not occur where there is a large group of residents gathered. It is possible for this particular form of visit that more than 2 visitors will be permitted;
f. visits to residents who are unwell and for whom the family need to make contact will be made possible through direct contact with the Facility and will be conducted in the resident's room. It is always the case that any 'end-of-life' period will be discussed with family and their wishes and that of the resident will be paramount and respected. Wherever possible visits will be facilitated as much as is possible, mindful of the needs and wishes of the resident.
4. There are some limited services which may be considered safe to return to the Facility and this will be determined on a day-to-day basis by the Fitzgerald Management team.
5. Virtual or technology enabled visits have been very well received and will continue indefinitely.
6. The health and wellbeing of staff is also of paramount importance and as such all necessary steps will be taken to ensure ongoing activities are conducted to minimise any risks to staff. Staff are not to attend work if they are even slightly unwell.
7. Any complaint from a resident or family member/friend of a resident will be addressed through the Fitzgerald Aged Care Complaints Policy.
Appreciation
The Board wishes to express its appreciation for the supportive and cooperative way our residents and their families and friends have accepted the voluntary lockdown. The words of encouragement and agreement to the decisions that have been made to protect the health of residents have been very important for the ongoing and successful management of the COVID-19 risks. The Board also appreciates the dedicated and excellent work of our staff who are absolutely committed to the physical and emotional health of our residents. The staff are very ably led by the Executive Management team and the Board is very appreciative of this leadership. We believe that the wellbeing of our residents is in safe and caring hands.
Please Click on the below link for the
Fitzgerald Aged Care
1 Rum Corp Lane Windsor NSW 2756.
Phone: (02) 4577 2800 Fax: (02) 4577 2627
OUR 2019 ANNUAL REPORT IS AVAILABLE NOW!!!!
NOTICE BOARD AND PHOTO GALLERY
Aloha!